:: Juneau Dance Camp ::
August 2 - 4, 2019
Eagle River United Methodist Camp at 28 mile, Juneau, AK
<![if !vml]>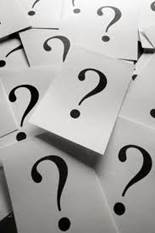 <![endif]>
Stay Tuned….
More Dance Camp News Coming Soon!
Links for more info: TBA
The Camp DAMP weekend begins with Friday registration at 3:00 p.m., followed by dinner at 7:00 p.m. and a welcome dance. Saturday and Sunday feature dances, dance and music workshops, singing, and great food. There will be three camper dances late Friday and Saturday nights and Sunday morning, plus daily jam sessions. Musicians and callers: bring your instruments and dance cards. Singers: bring those songbooks!
In the Camp DAMP tradition, campers prepare the tasty meals, and each person does two hours of chores over the course of the weekend. The registration form includes sign-up for Friday afternoon camp set-up chores and bread-baking. Sign up for other chores takes place when you register. The Camp DAMP store features our guest artists' CDs and other fun stuff. The weekend ends Sunday at 4:00 p.m., after a farewell dance and cleanup party.

Space is limited, so DOWNLOAD YOUR REGISTRATION FORM now!